Il diario di Douce.

Rubriche, news e riflessioni dedicate alla pasticceria, alla cucina e ad altre cose. Tutto "a modo Douce"
Wallpaper, Genoa, pages 054 e 055
Siamo su Wallpaper, le guide per viaggiatori sensibili al design...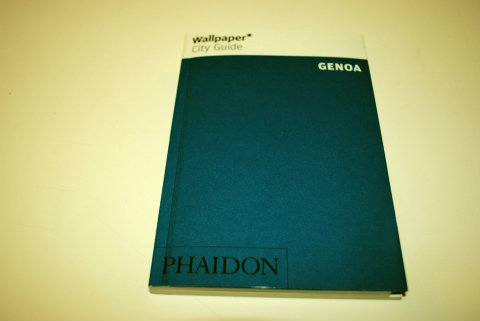 Ci sono delle guide piccoline, tascabili ma non essenziali, sobrie e colorate, molto accurate e molto inglesi dedicate a chi è sensibile al fascino del design (Guides for design-conscious travellers).
Su quella di Genova ci siamo noi: Il Douce
"Its delicate mignons, tortes, croissants and macarons may be French, but locals have embraced Michel Paquier's 2010 café and pastisserie. The Frenchman, and his lawyer business partner Carlo Ponte, couldn't have picked a better spot, transforming a lacklustre TV bar yards from Palazzo Ducale into a slick hangout for the Genoese, many of whom make a beeline for the affresco tables on the square. Inside, designer Simona Martini has combined retro ephemera, such as a cash register weighing scales and a rustic Argentinian cabinet, with modern Pedrali furniture and golden orb lights. Order a verrine cassis with mascarpone vanilla mousse or the house chocolate and passion fruit dessert, and settle in with one of Paquierìs patisserie tomes."
No slides are available.